Our Yoga Studios offer weekly yoga classes for adults, seniors, and children at a variety of times to suit any schedule. Our yoga classes are held in the intimate 'sun studio' with lots of natural light and in the 'main yoga studio' with high ceilings and spacious surroundings. All levels are welcome.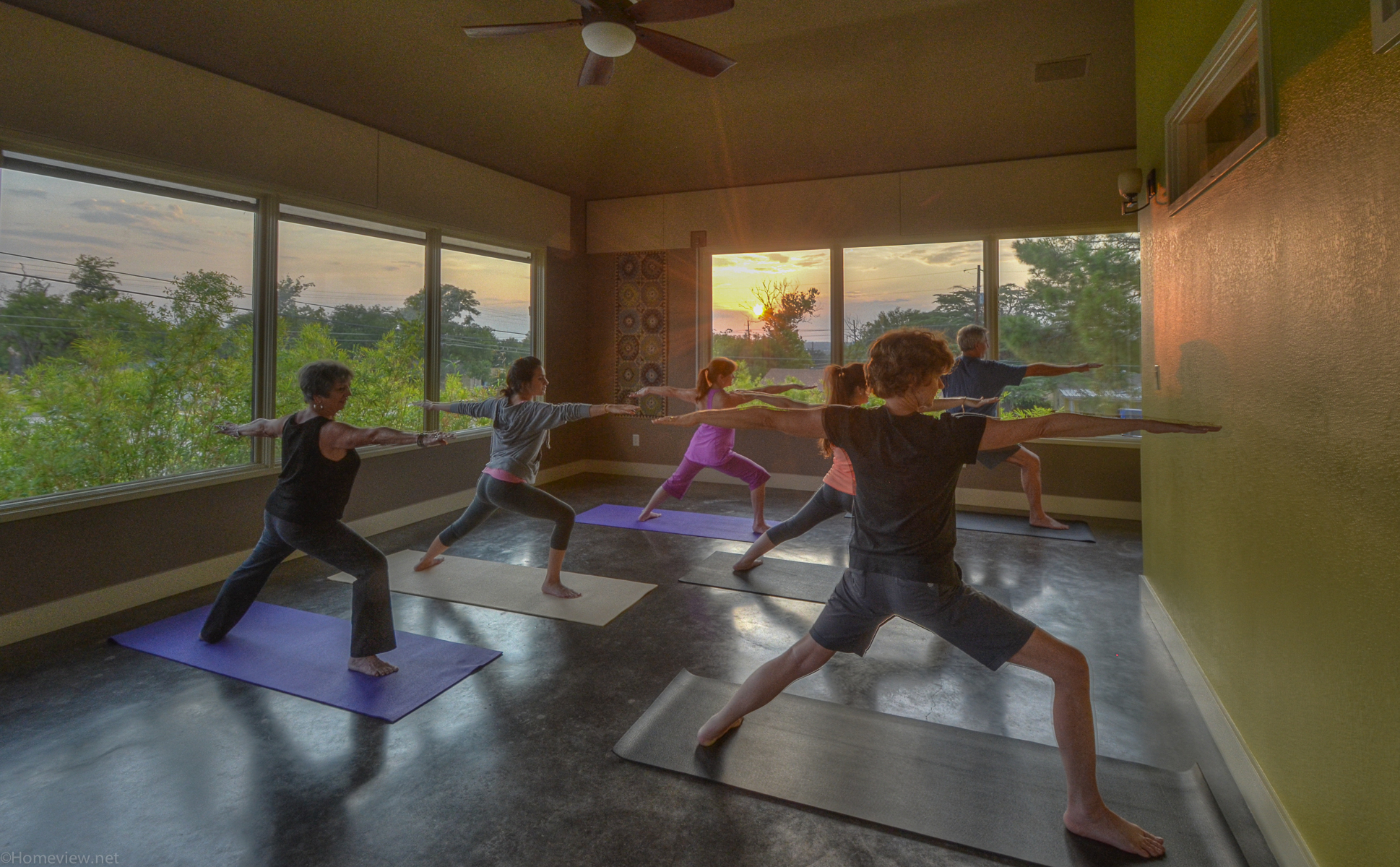 Open to new students only. Try out different classes and instructors offered to find your yoga needs.
2 weeks of unlimited yoga for $25
Drop In Class – $17
5 Class Pass – $75
10 Class Pass – $130*
20 Class Pass – $220*
(6 Month Expiration)
* Eligible for 15% discount off all Seniors (>65), or Juniors (<18).
Classes may be shared or gifted. Discounted passes may not be shared with customers not eligible for discount.
1 Week Unlimited – $60
1 Month Unlimited – $130
1 Year Unlimited – $1000
Please note: Passes cannot be extended due to travel or lack of use.
This gives your mind and body a chance to wind down a bit before your class begins. Please be aware that we must end the class at its scheduled time. Late arrivals, unfortunately, shorten your class time
Speak softly & silence phones
Sana Vida offers clients the rare opportunity to relax in a calm, quiet environment with no disruptions or distractions. Please help up maintain this peaceful atmosphere by whispering, turning phones on vibrate and, if necessary, removing disruptive shoes.
Because we all walk around barefooted most of the time, please remove your shoes BEFORE entering the yoga studio. This keeps the floor as clean as possible and prevents anyone from stepping on tiny rocks or stickers brought in on shoes.
We recognize that many people suffer from chemical sensitivities. Because of this, we try to reduce the amount of perfumes we use on our own body and prefer clients to also abstain from perfumes. Occasionally, we burn incense or emit smells produced from essential oils, herbs and teas. We will do our best to remedy any sensitivities if it is in our control.
Class times and teachers may change. Check Sana Vida's mobile app or website for current information.
Prepaid services have an expiration date one year from the date of purchase. Services are transferrable to others. Expiration dates cannot be extended for travel or lack of use. Extensions may be permitted due to serious illness and must be requested in writing before the expiration date. Gift cards are not redeemable for cash and are non-refundable.