Yoga Teacher Training 2017
January 30, 2017 – February 26, 2017
"I can't believe how solid my training was and how fully accepted I felt throughout my entire experience. Highly recommended."
Sana Vida's 200-Hour Teacher Training Program, taught by Gina Caccavalla, AHP, ERYT 500 and facilitated by Patti McCormick, L.Ac, RYT is committed to the personal success of each participant. In 4 weeks of intensive study and practice, you will acquire the personal and professional confidence to communicate the science of yoga and other healing therapies to others with the highest level of skill, while honoring your own unique voice and style. The Teacher Training program at Sana Vida will broaden your perspective of yoga and other healing therapies, culminating in an experience that is transformational on every level: physical, mental, emotional, and spiritual.
Reserve Your Spot
---
You will learn how to effectively use and teach yoga as medicine in public or private practice and no other 200-Hour certified teacher training incorporates the healing systems of Ayurveda in this way.
Our Yoga Teacher Training program is designed to fulfill the requirements necessary to become a Yoga Alliance Yoga Teacher (RYT).
Following successful completion of the training program, students will receive a certificate to be used for Yoga Alliance registration.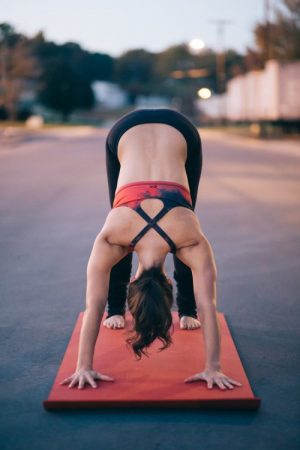 Registration Info
Sana Vida's Teacher Training Program is a serious commitment for participants and teachers. Space is Limited, so a deposit is required to hold your space. A $500 deposit is required to reserve your spot, due by January 23, 2017. A non-refundable $200 registration fee is included in your deposit. If you withdraw prior to the start of the session, you will be refunded your deposit less the registration fee. Tuition includes 180 classroom hours, (the remaining 20 hours are composed of an online anatomy class with an approximate $50 additional fee.) The required reading material is included in the tuition and will be provided when deposit is submitted.
Yoga Anatomy is done online prior to the start of the course. Tuition is $55. We provide the textbook.
Payment
Total Payment: $500 Deposit + $2,499 if paid in full by January 23, 2017
Final payment due by February 26, 2017. To make it easier for you, we can auto debit your credit card.
Pay in full by November 15. 2016
Pay in Full by December 15, 2016
"The depth and width of personal knowledge (both academic and physical practice) that our instructor possessed was astounding."
History of Yoga
Yoga Philosophy
Ayurveda
Anatomy of Yoga
Chakras & Subtle Energies
Meditation & Pranayama
Teaching Techniques
Working with Injuries
Sequencing & Class Development
Yoga MD
Diet, Nutrition & Lifestyle
Yoga for Stress
Weight & Pain Management
Mind/Body Yoga Therapy
Ethics & Assisting
Marketing & Business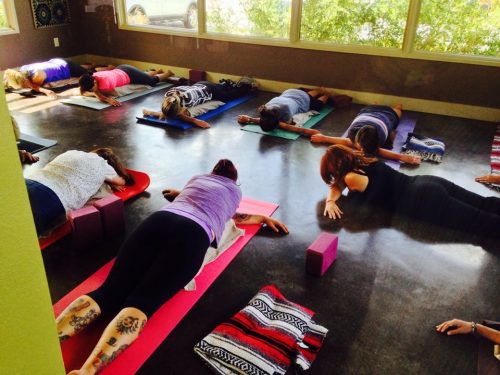 Training Dates
Beginning January 30, 2017, for 4 weeks class will be held:
Mondays 12 – 7:00 pm
Tuesdays 12 – 7:00 pm
Wednesdays 12 – 7:00 pm
Thursdays 12 – 7:00 pm
Fridays 12 – 7:00 pm
Saturdays 10:30 – 4:00 pm
Sundays 10:30 – 4:00 pm
About the Instructor, Gina Caccavalla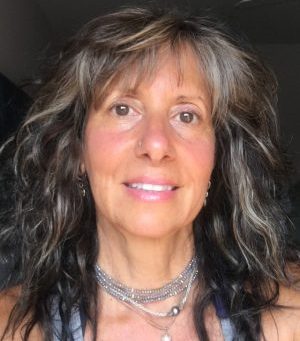 AYS is Gina's expression of blending contemporary health, beauty, fitness and wellness with the ancient healing science and wisdom of Ayurveda, Yoga, and Spa Therapies. This knowledge gained from years of personal and professional study, practice and discipline. She is nationally registered with multi-certifications in various Eastern Healing Modalities, Mind Body Medicine,Classical Yoga Styles, Fitness, Martial Arts, Diet, Nutrition, Herbs, Cleansing Rejuvenation Programs, Body Therapies and Spa Treatments. She deepened her spiritual journeys, while living and working at retreats, resorts,spas, schools and ashrams around the world.
"I came out at the end a different person, with a stronger personal practice and confidence that I'll be able to do anything I set my mind, heart and soul to. I highly recommend this teacher's training program.. it'll change your life!"